Two of our values are FUN and FAMILY

Our company values bring a culture that is like working with family, that you actually like.
Plumbing isn't always fun and games, more days than not it is hard work, that while we enjoy can be incredibly stressful. Believe it or not, long hours even doing what you love can wear a person down, so we consistently honor our values of fun and family.
This month we all went for a bbq picnic at a park near the office and just chilled while we had epic food and even more amazing company. Everyone brought their families and their dogs and we had an awesome time. It is amazing how much we can enjoy bubbles!  From two years old to a LOT older than that we all had a blast with the bubble blowing guns. Some of the guys played basketball and the rest of us hung out in the shade enjoying the fabulous weather that Phoenix can bring in the springtime.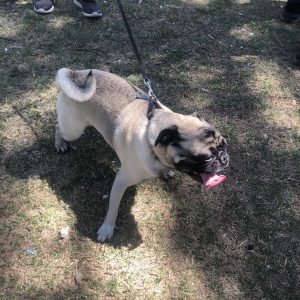 Services in Phoenix & Beyond
When you've found yourself in need of plumbing services in the Phoenix, Glendale, Scottsdale, or Chandler area, you can trust Robins Plumbing to provide you with prompt and expert care, contact our team today! In addition to our toilet services, we also offer a variety of residential and commercial plumbing services, including: drain cleaning, water heater repair and replacement, sewer camera inspection and locating, backflow prevention, commercial and residential jetting, water treatments, and more. Visit our reviews online to see what others have to say about our local plumbing company!