Water Heater Repair & Replacement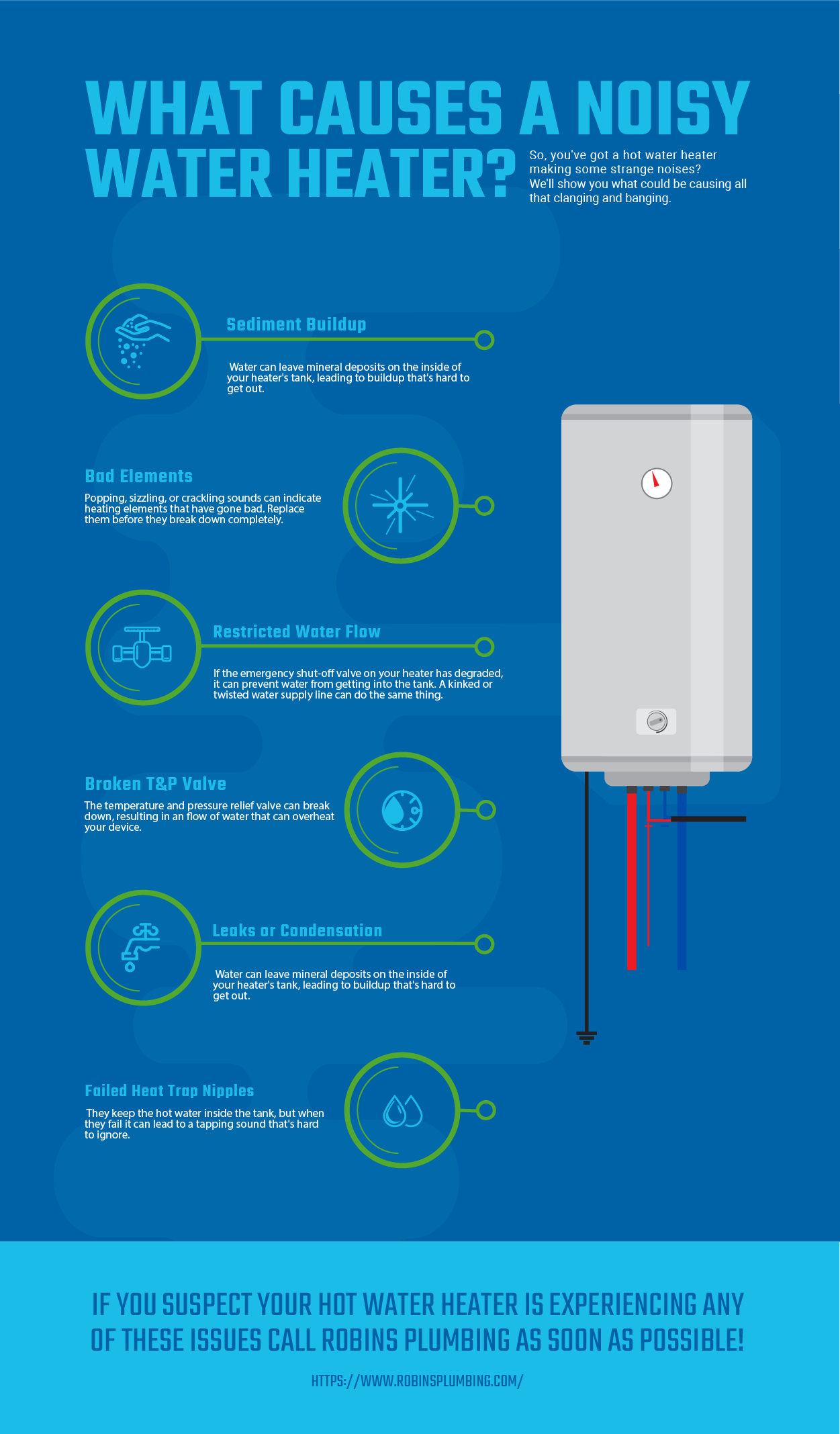 Water Heater Replacement & Repairs
Trust your water heater repairs and replacement to professionals.
Is your water heater leaking? Is your heater not producing hot water? Maybe you're considering upgrading to a tankless water heater or a hybrid water heater and you don't know which one is right for you.  We provide services for all your water heater needs. No hot water? No problem. We service both gas and electric water heaters and can provide same day service. Have questions about all of the energy efficient models and laws? We are here to educate you. Feel confident when making a decision on your new water heater purchase as our knowledgeable team educates you on your options from repair to going tankless.
When you have a heater installed from Robins Plumbing we send you an annual reminder for maintenance to help you extend the lifetime of your heater. Proper maintenance can extend the lifetime of your water heater by several years. If you would like to be set up for reminders annually to maintain your heater please join our Loyalty Program and we would be happy to set that up for you, whether we installed your heater or someone else did.
As a leading provider of water heater repair and replacement services in Phoenix, Robins Plumbing, Inc is your go-to plumbing company in West Valley, Central Valley, and East Valley. Whether you've started to notice water pooling at the base of your water heater or your water heater isn't working as efficiently as it used to, our professional plumbers can help identify any issues and recommend the best repair or replacement method for you. Our plumbing company specializes in residential and commercial plumbing services, and we have ample knowledge on the various water heater systems on the market, including tankless electric water heaters, electric water heaters, tankless gas water heaters, and hybrid water heaters.
For even more information on water heaters, how they work, and which type will work for you, check out this handy page.